KOBE PLAISIR has seats at the bar for Teppan-yaki, a hall for Seiro-mushi and Nabe (pot dishes) and a salon for desserts.
We also have private rooms, so you can use these for various occasions such as business entertaining and celebrations.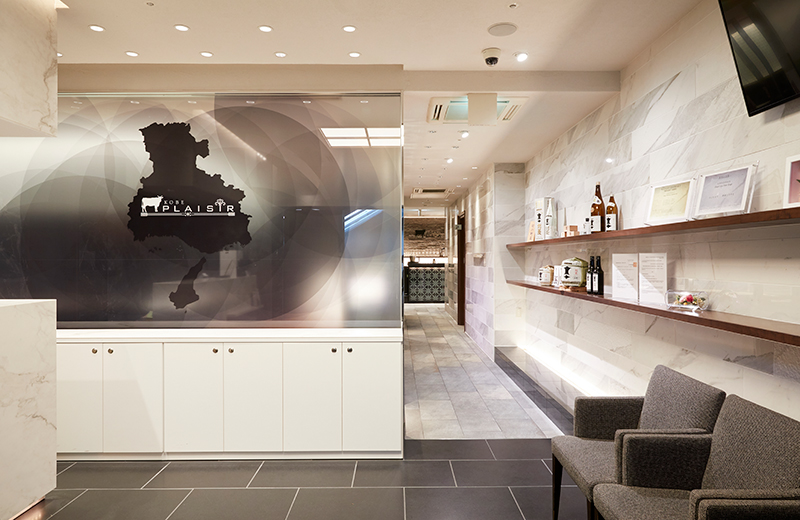 Entrance
We renewed it in 2018. We welcome our customers at the white-themed open space.

Main counter for Teppan-yaki
This is the main counter where you can enjoy the Teppan-yaki course. This is a space for exhibiting Hyogo vegetables, sake, rice, etc. The Chef cooks in front of you.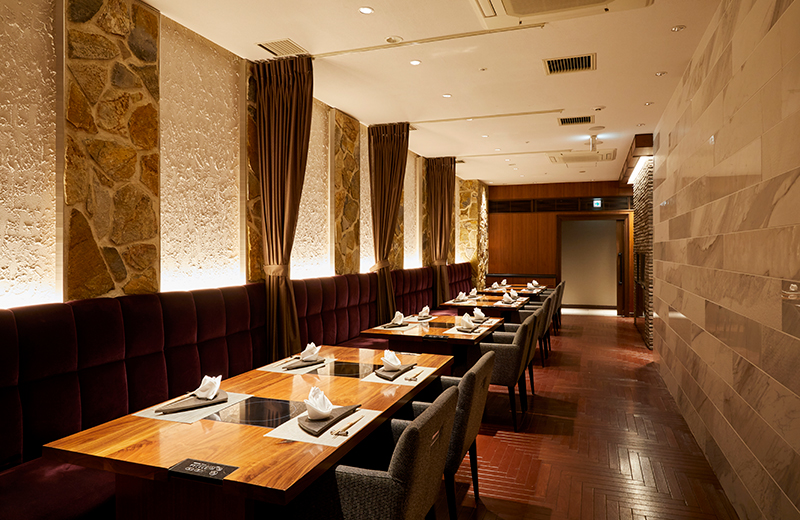 Hall
We renewed it in 2018. There is a fireplace and then a table. You can enjoy meals in a group in a relaxed atmosphere.

Private room for Teppan-yaki
It is a luxurious private room where you can have meals with your family or for business entertaining in a private atmosphere. A chef will cook meat and vegetables right before your eyes exclusively for you.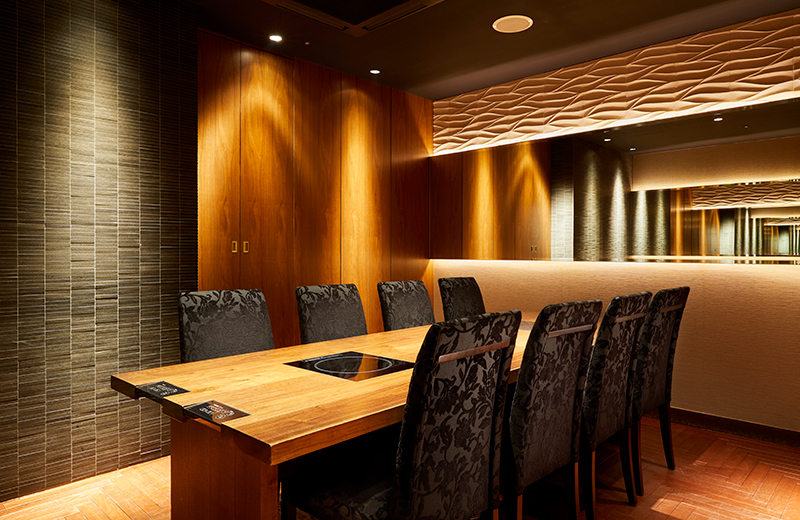 Private rooms
We have two private rooms where you can enjoy Seiro-mushi and Nabe courses. You can enjoy meals in a relaxing atmosphere.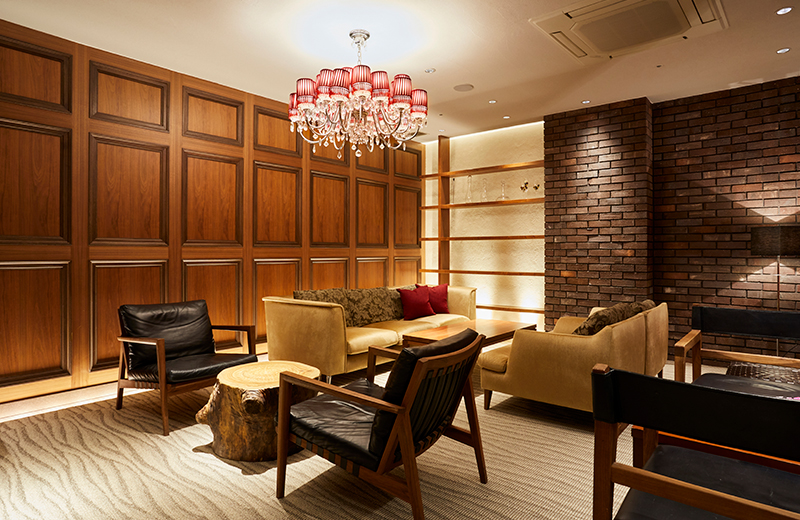 Salon
You can move here from the counter seats for the Teppan-yaki course. You can enjoy after-meal desserts and drinks here.
You can relax on the spacious sofa. This is a space where you can enjoy desserts while talking at the end of the course.