Hyogo prefecture faces the Sea of Japan in the North and the Seto Inland Sea and the Pacific Ocean in the South, so it has different climates and land forms depending on the area.
It is blessed with various land forms, so it produces a variety of agricultural and livestock products such as rice, vegetables and livestock products.
We offer Hyogo ingredients carefully grown by producers in the style of specialty course dishes.

A variety of vegetables produced in Hyogo
A variety of vegetables, including nationally known agricultural and livestock products such as Awaji onions and Tanba black beans, have been produced in Hyogo prefecture.
It has abundant cabbages, tomatoes, lettuces, Chinese cabbages, green peppers and fruits as well.
We offer ingredients from various producers in a style that produces the best taste.

Enjoy the tastiness of vegetables
We offer dishes such as appetizers, salad, Seiro-mushi and baked vegetables centered around Hyogo vegetables.
We hope that you enjoy the tastiness of these vegetables.
Even the same vegetable has different features depending on the production area and changes its taste depending on the season.
Our staff even visit the production areas and ask them for their opinions.
Enjoy seasonal vegetables.
In the Seiro-mushi course, you can enjoy a variety of nationally grown vegetables centered around Hyogo vegetables.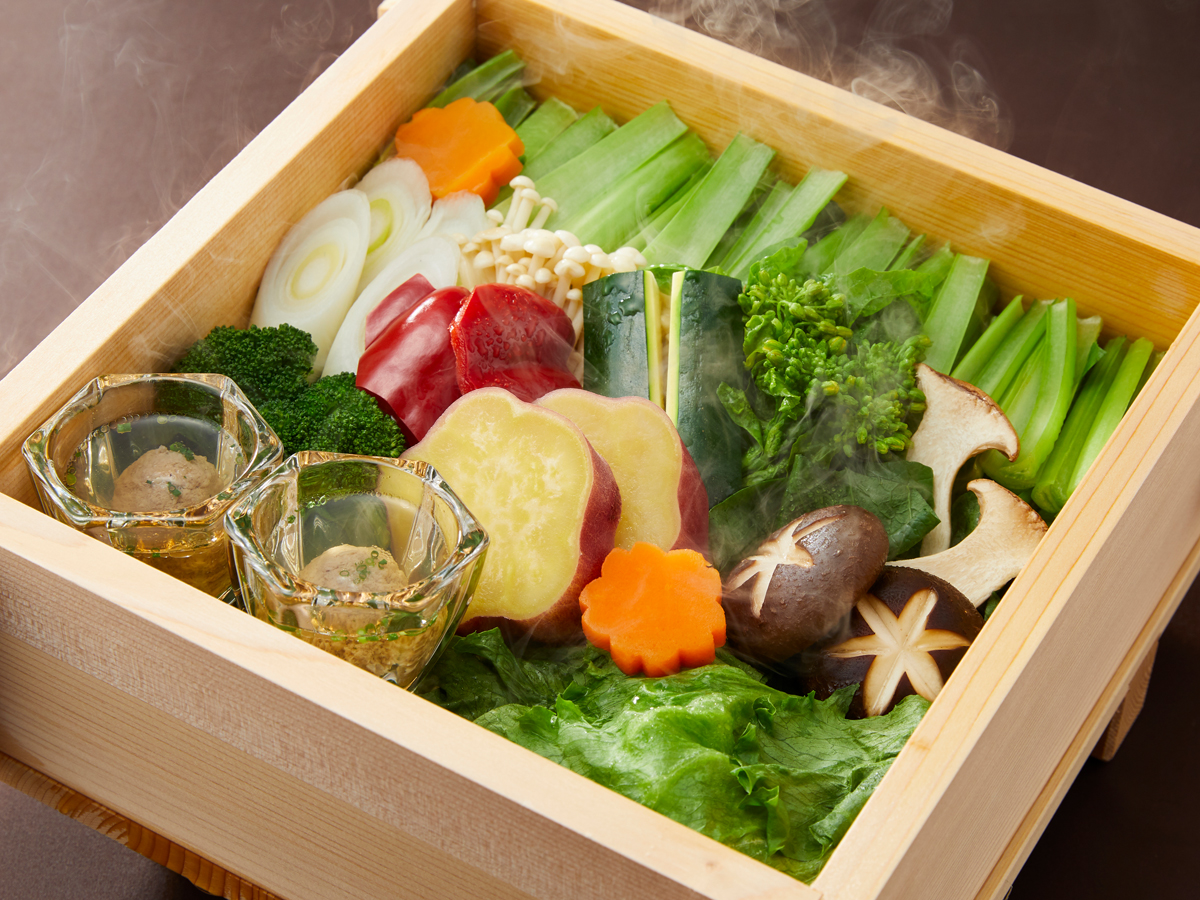 Examples of vegetables served in the Seiro-mushi course
(Vegetable types and production areas differ depending on the season and time of receipt.)

Awajishima onions

Sumoto city broccoli

Awaji lettuce

Toyooka shiitake mushrooms

Toyooka carrots

Red bell peppers

Eggplants

Welsh onions from Kakogawa city

Sweet potatoes

Lotus roots from Himeji city

French horn mushrooms from Yabu city

Japanese radishes

Ako eggs

Enokidake (golden needle mushrooms)

Mizuna (Japanese mustard greens) from Nishi-ku in Kobe city

Komatsuna (Japanese mustard spinach) from Nishi-ku in Kobe city
You can enjoy 16 to 18 types of vegetables in one meal.
We steam up raw vegetables and meat right before your eyes.
It is a popular menu since you can enjoy the original taste and sweetness of vegetables.
Enjoy them with the kimidare cooked with the Chef's specialty dashi (soup) and egg yolk.
Seiro-mushi Lunch CourseSeiro-mushi Dinner Course

Tajima beef, Kobe beef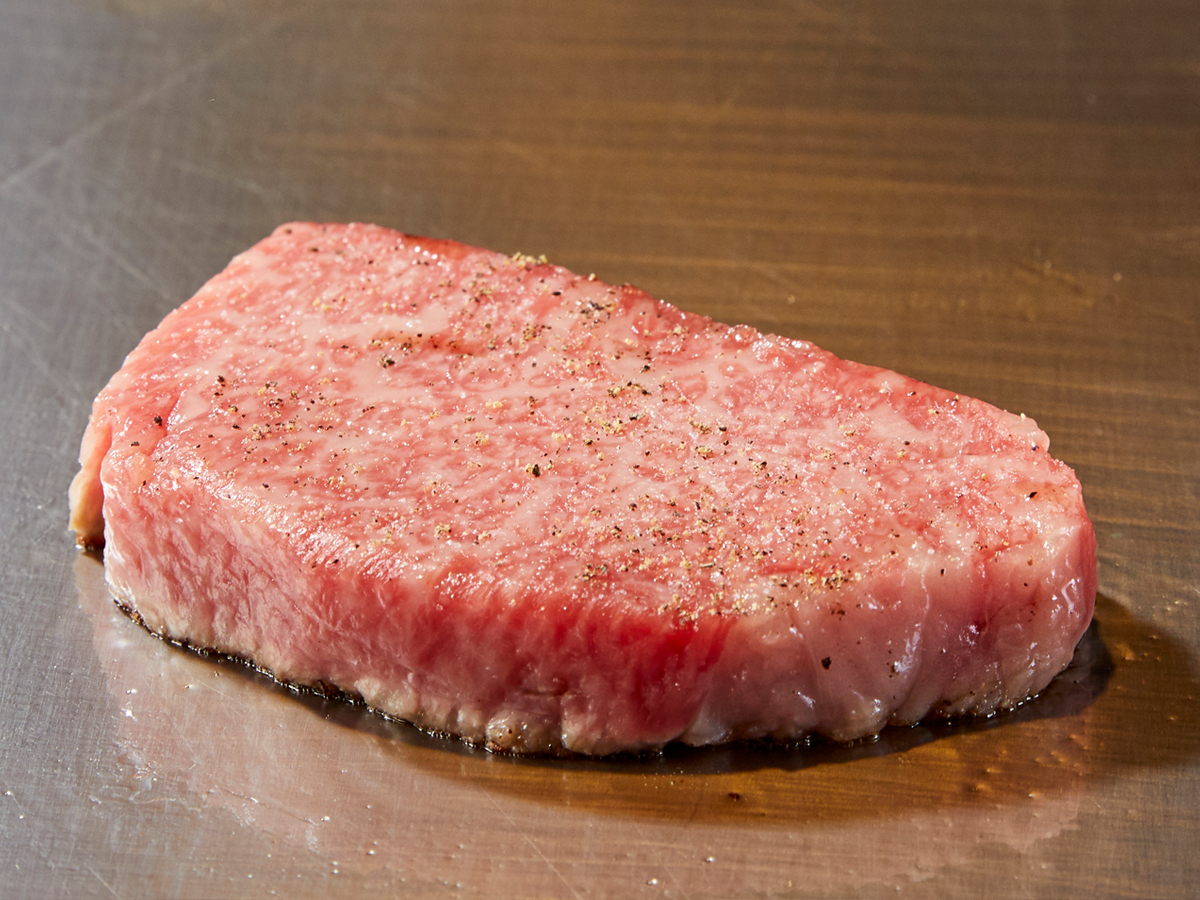 Tajima beef is a Japanese black beef brand grown only in Hyogo prefecture. It is a brand whose bloodline has been protected by continuous unique modifications. It is characterized by beautiful marbling and excellent meat quality.
Kobe beef is meat that has passed even stricter standards.
Enjoy internationally renowned brand beef, the pride of Hyogo, in a style such as steak, Seiro-mushi, Shabu-shabu and a la carte menu.

Original wine from Kobe grapes
KOBE PLAISIR produces original wine. Our staff is engaged in all processes from viniculture to vine brewing and selling.
Since the opening, we have been offering "PLAISIR WINE", which is Kobe wine produced by Kobe Winery, but we also produce our original "PLAISIR WINE".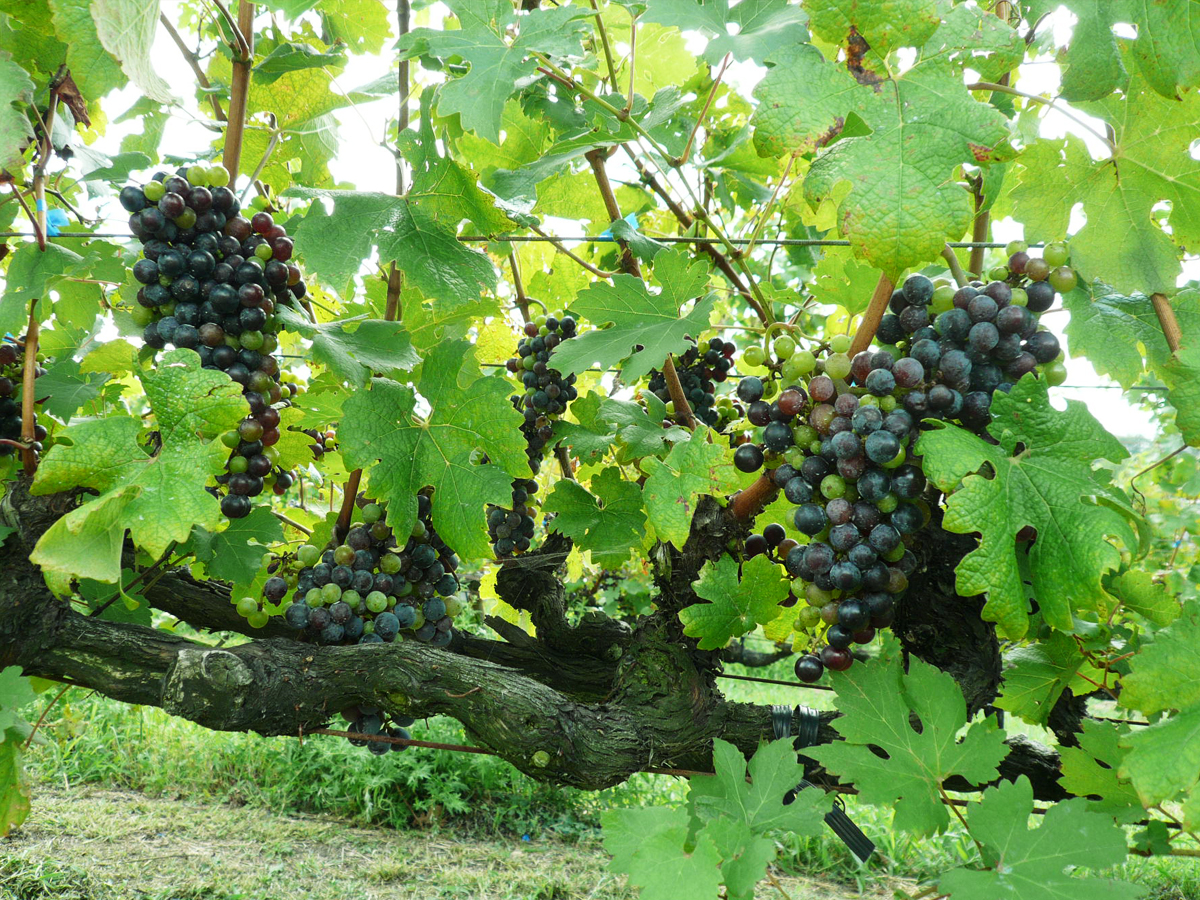 Our staff is taking on the challenge of cultivating "Chardonnay" and "Cabernet Sauvignon" for wine ingredients and wine making in cooperation with Kobe Winery managed by Kobe Minori Corporation.
Every August, our staff harvest "Chardonnay" for white wine and start fermentation.
In December, they carry out red wine blending work with brewing specialists.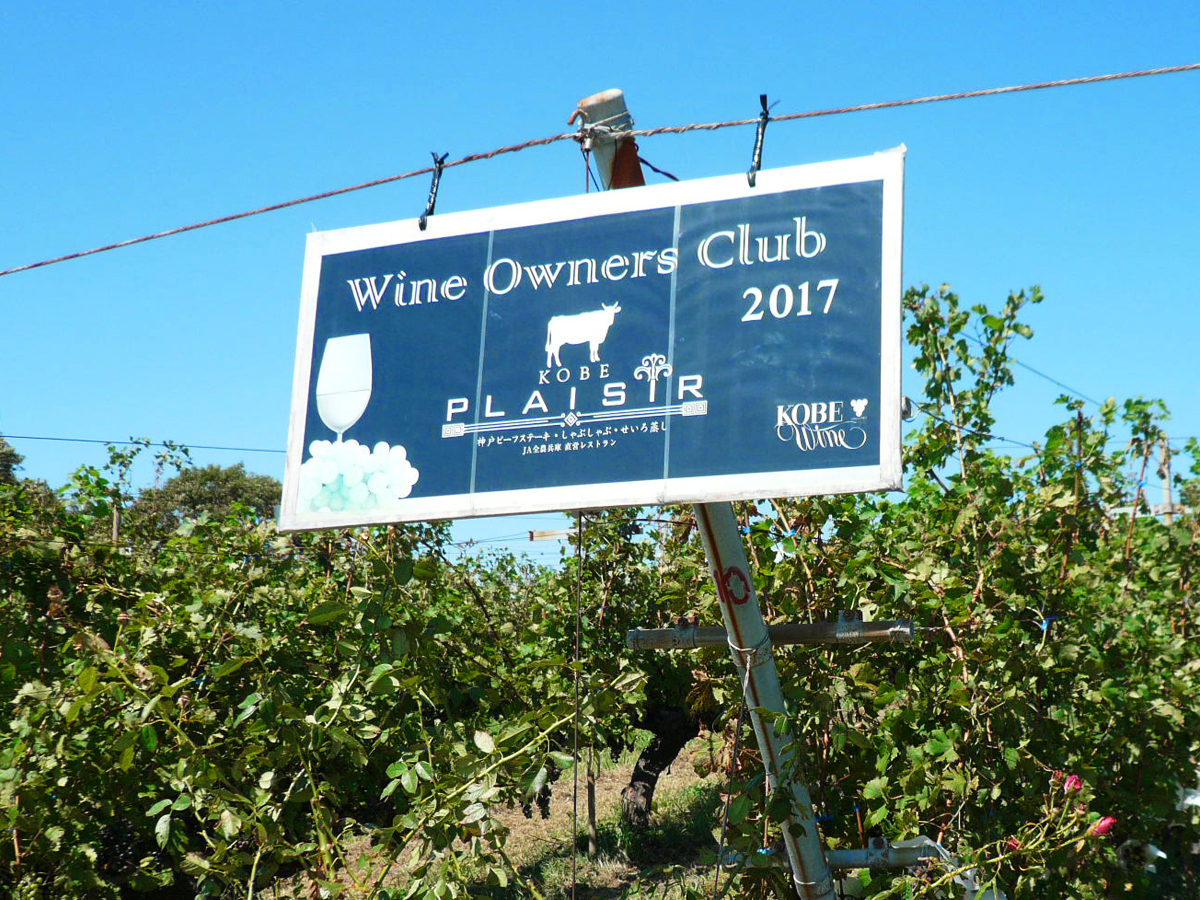 We put white wine from "Chardonnay" and red wine from "Cabernet Sauvignon" into our original barrels and bottles to serve to you as "PLAISIR WINE".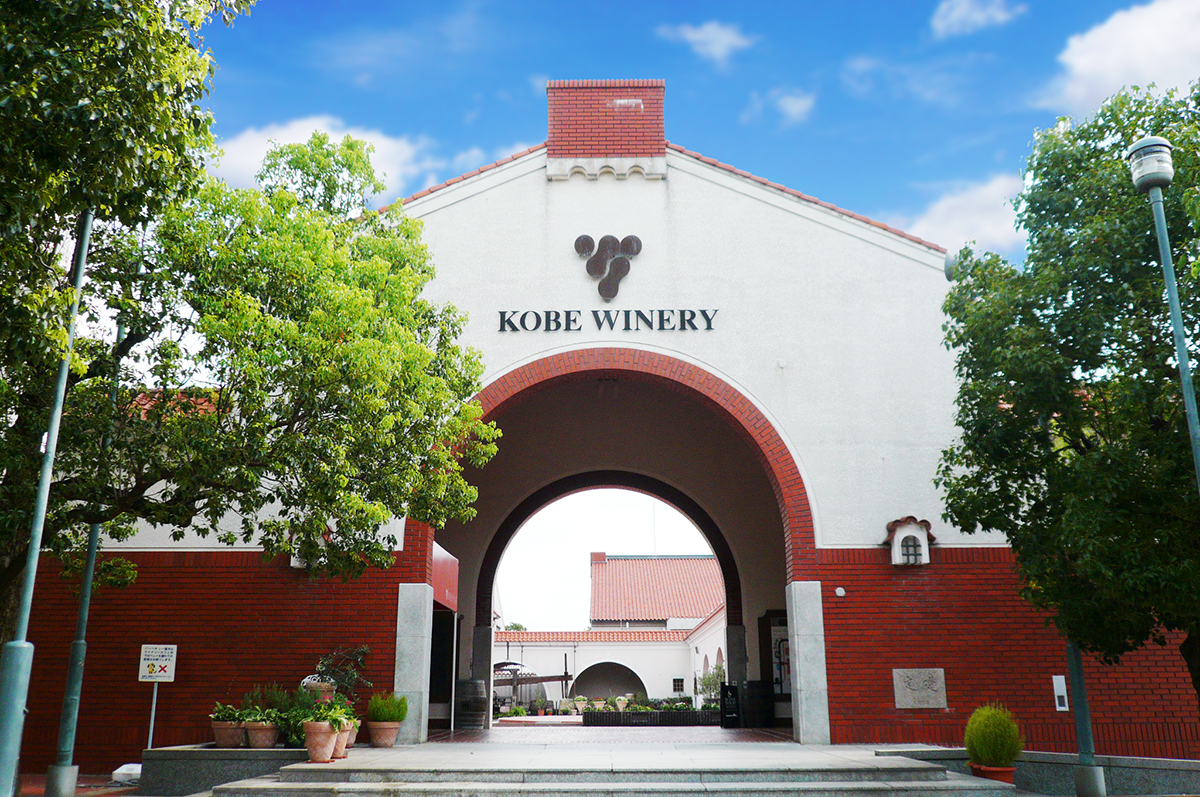 Kobe Winery
Grape vineyard with a panoramic view of the foot of Mt. Rokko.
This is a grape vineyard for Kobe wine. It has a winery (factory) that produces Kobe wine.
You can have an experience tour and a guided tour there.
https://kobewinery.or.jp/
1557-1, Takawa, Oshibedani-cho, Nishi-ku, Kobe city